---
Navigation
---
---
Follow on FaceBook
---
---
Donate Securely
---
---
Welcome to The OFFICIAL Goffstown Republican
Town Committee Website
---
HCRC 9-8-2018 Lincoln-Reagan Dinner Gala
with Mitzi Perdue and Grover Norquist
Join the Hillsborough County Republican Committee for our 2018 Lincoln-Reagan Dinner on Saturday, September 8, 2018 with a RECEPTION starting at 5:30-6:30 PM followed by DINNER from 6:30-9:00 PM at Murphy's Taproom and Carriage House, 393 NH Route101 Bedford, NH.

DOWNLOAD EVENT FLYER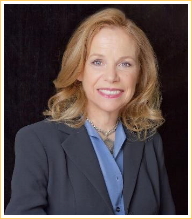 Our Featured Speaker is Mitzi Perdue describing life Inside the 2016 Trump Campaign. Mitzi worked as the personal assistant to the COO of the Campaign and will be talking about what she learned about President Trump and the media while at Trump Tower. Mitzi also authored more than 1800 newspaper and magazine articles on food, agriculture, the environment, philanthropy and politics. Most recently she authored the book, HOW TO MAKE YOUR FAMILY BUSINESS LAST.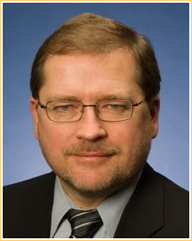 Grover Norquist will join our dinner as well and speak to the group.

Grover is president of Americans for Tax Reform (ATR), a taxpayer advocacy group he founded in 1985 at President Reagan's request. ATR works to limit the size and cost of government and opposes higher taxes at the federal, state, and local levels and supports tax reform that moves towards taxing consumed income one time at one rate.

General Reception and Dinner $75


For more information, special meal requests or sponsorship options
please e-mail chrisager@aol.com or call 603-318-4437

DOWNLOAD PROGRAM ADS and SPONSORSHIPS

You May Mail Checks to HCRC, P.O. Box 6052, Amherst, NH 03031

To Buy Program Ads and Sponsorships using PayPal OR your credit card, click the PayPal Button below:
Renew your membership!
Dues-paying members who are also registered Republicans in Goffstown get to choose the committee leadership for the next 12 months.
Renew today!
Goffstown GOP Monthly Meeting Info
Breakfast meetings are held on the THIRD SATURDAY of each month at different restaurants in Goffstown. The location each month is posted to the mailing list. Subscribe to the email list below.

Members may receive e-mail notices of meetings, fundraisers, and events of interest by signing up for our MAILING LIST.
New Officers for 2018
Anthony Howd - Chair
John Burt - Vice Chair
Emily Sandblade - Secretary
Jan Soderquist - Treasurer



---
Mailing List
Want to get notices of our meetings and events? We won't spam you with too much email, and we won't ever share your address with campaigns or others.











Top




<! -- RIGHT CELL -->
---
Outside Links
---
---
State
---
House of Reps 6
District 39 Floterial
EMAIL
Senate 20
County 3
Executive Council 4
Governor
United States